Ira Schneider
http://www.ira-schneider.com/artist/index.html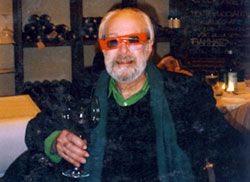 Ira Schneider "H2O #2" Video 10:49. Min. 2007
Ira Schneider "H2O#6", Video 6:47 Min., 2007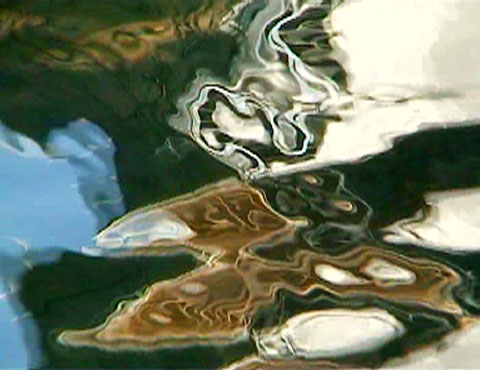 One traditional direction in experimental film has been the use of abstrct imaggery combined with music; in this case the video maker has concentrated on the myriad of abstract images of water in Venice, in H2O #2 are combined with the "New Music" by Alvin Curran. In H2O #6 the images are combined with music by Rachmaninov.
Biography
was born in New York and lives now in Berlin. He made experimental films in the 1960s before switching to independent video in January, 1969.
From May through August, 1969 he participated in the First Group Videoart Exhibition in New York. He has been making his own kind of non-narrative video documentaries, video performances, comedies, and multimonitor video installations ever since.
His topographical video installation "Manhattan is an Island" was exhibited 1974 and was shown again at the Reina Sofia Museum, Madrid 2006/2007 and is included in their permanent collection.
He was co-editor with Beryl Korot of "Radical Software" magazine 1970 – 1974 and the book "Video Art, an Anthology" which was published in 1976 and presented the state of the art until that time.
He was the recipient of Guggenheim and Fulbright Fellowships and was the Hannah Hoech Prize recipient 2006.
Filmography (excerpts)
2008 Fact and Artifact, 28:30, H20 # 6, 6:48,H20#7, 16:31
2007 H2O#1 – 5; More or Less Related Incidents in Recent History, 37:53;
Mr. Fluxus, 34:00min.
2006 In and Out of Context, 58:30
2005 "- + 2005, 28:30
2004 The Two Woodstock Festivals of 1994, 24:00.
2001 Brazil the Sleeping Giant, 58:30; Vision & Television, doc. from 1970,
35:00
1999 Schneider Marries his SONYa, 3:00
1998 Nam June Paik is eating Sushi in South Beach, 1:00
1987 The New York City Parking Game, 10:00
1984 A Weekend at the Beach, w. Jean-Luc Godard, 7:00
1980 TIMEZONES, video install.
1974 Manhattan is an Island, video install.
1969 The Woodstock Festival, 60:00, TV as creative Medium, doc. of first
group video exhibition 10:00
1966 Lost in Cuddihy 13:00 shown at Spoleto Festival, NY MOMA Archive